ZEPHYR
Sorry, none available right now
Click for larger images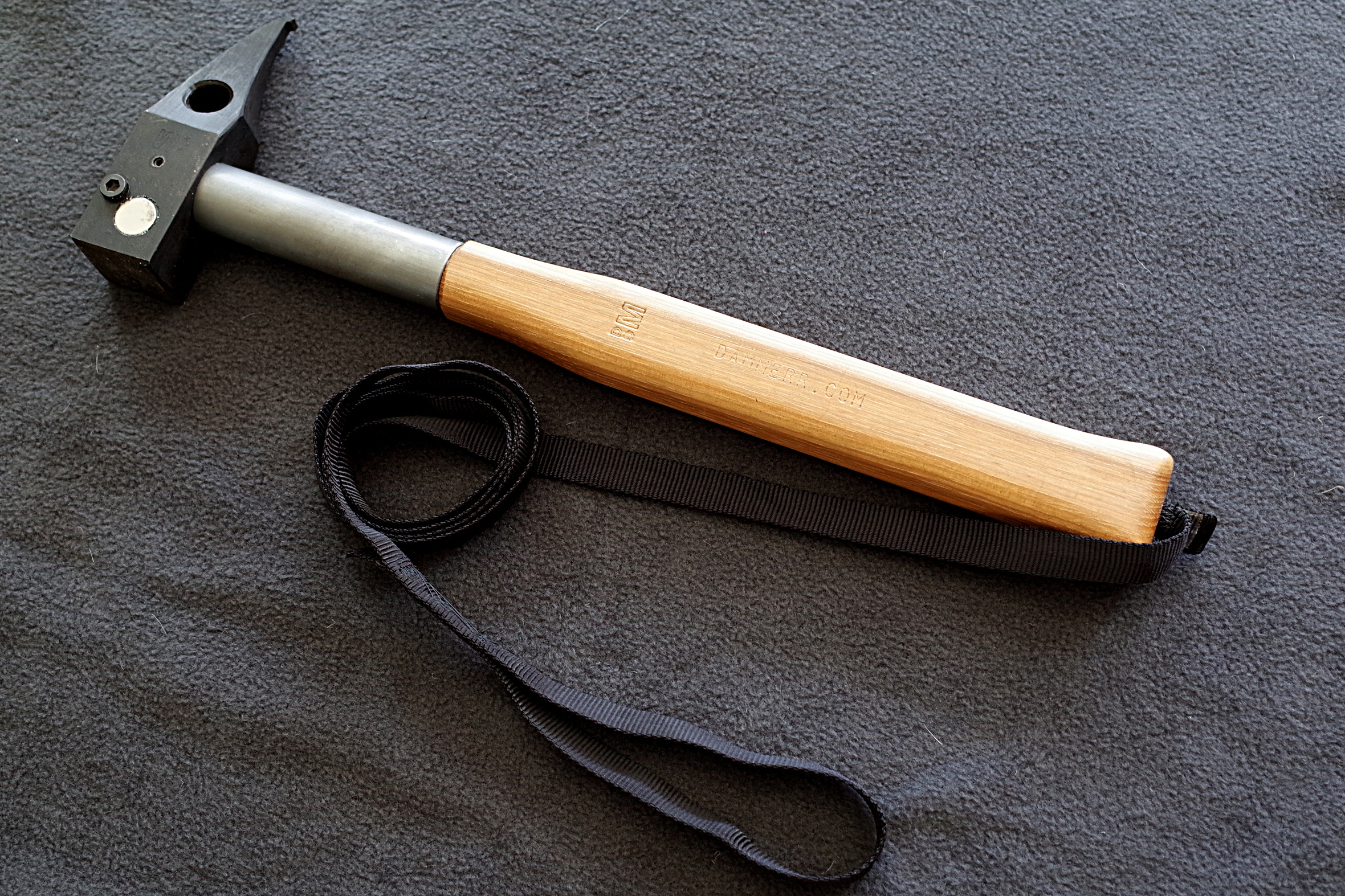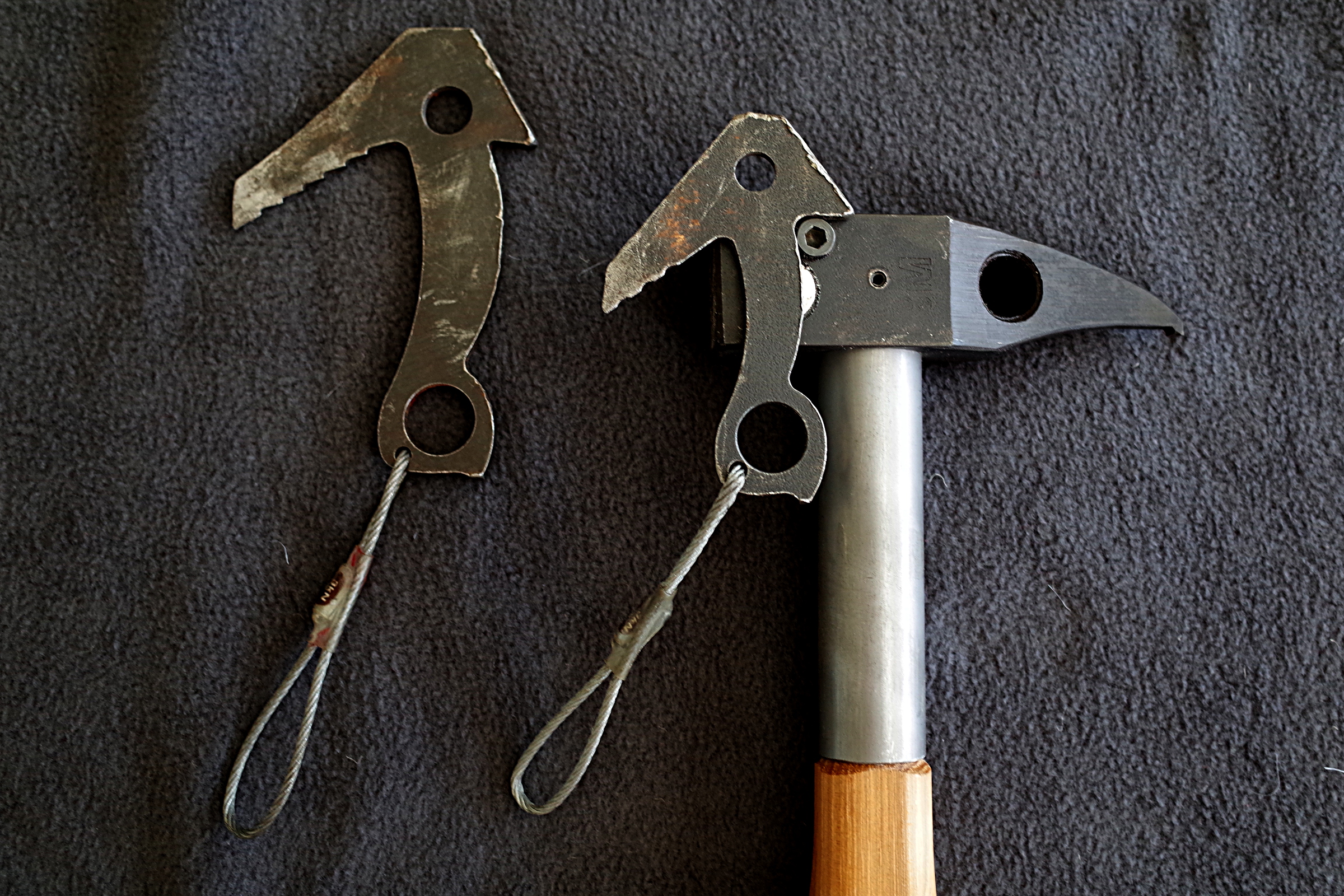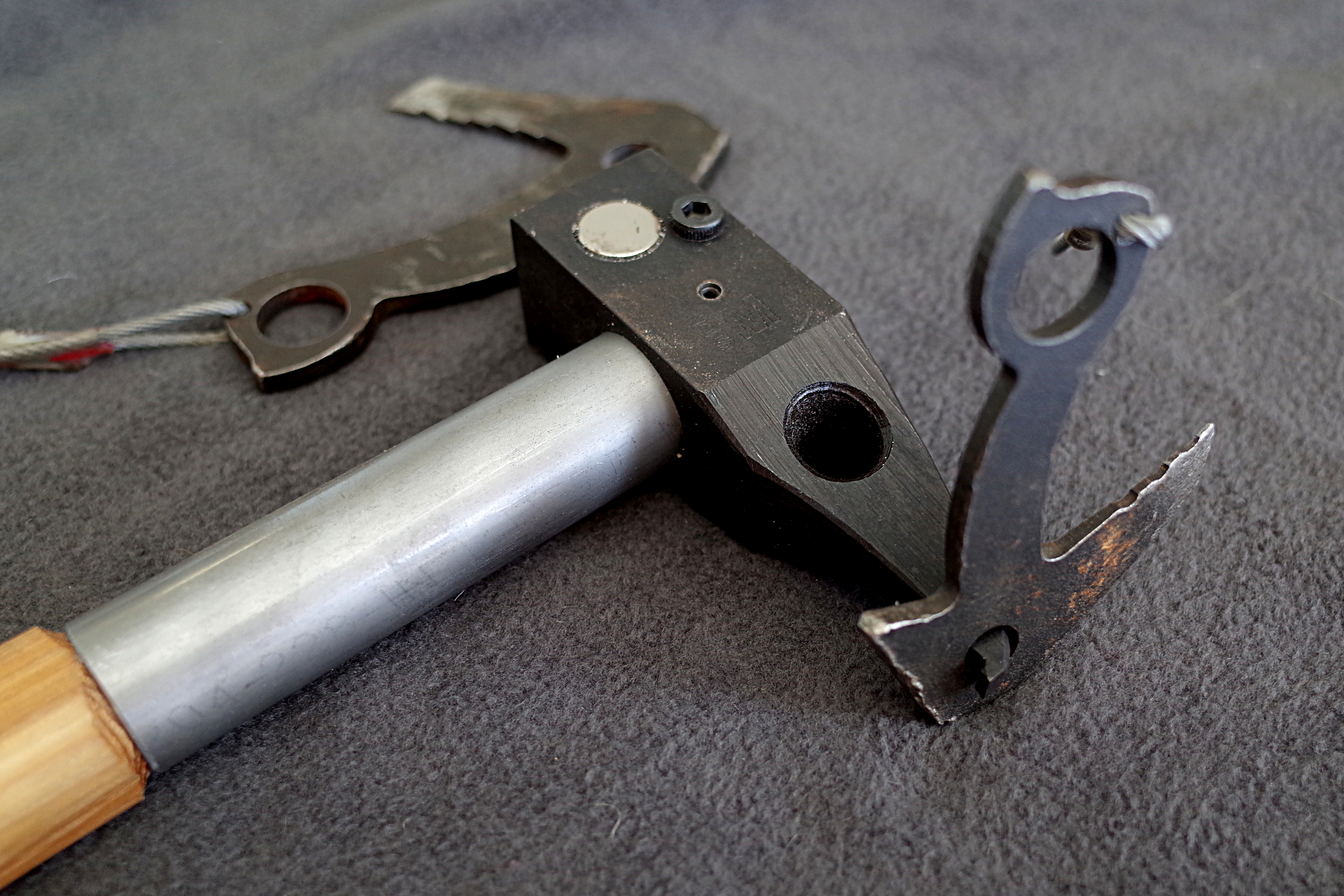 Some aid climbers asked if I would make a hammer that incorporated some features they wanted. I of course said no but I will take your ideas and make what I want to make. The result is a compromise of what they want, what I want, what I am willing to fabricate and what I have the resources to fabricate.

1) 15mm x 3mm neodymium magnets are set into each cheek of the hammer with epoxy. These are intended to reach and set gear. Primarily beaks such as BD Peckers, Moses Tomahawks and the like. A daisy or daisy/aider is attached to the beak before reaching, and that webbing is held with the same hand holding the hammer handle. Stick the piece to the magnet, reach up and insert, pull the hammer down to release and then hammer it in.

2) A 1/4" Allen head cap screw countersunk is on each cheek of the hammer head to help you insert your pecker. These are set in red thread locker and can be replaced.

3) The handle is longer for more reach. It is about 2 inches longer than the current DAMMERR.

4) The pick is smaller for pulling small pieces. The tip also has a larger undercut..

5) The hammer leash is sewn from 1/2" tubular webbing so there are no knots to get in the way - particularly when holstering or inserting the handle into a gear loop.

6) There is a large sewn loop at the free end of the leash so that it can be girth hitched to the harness or whatever eliminating a carabiner from the system.

These hammers took quite awhile to make as I had to make a new handle template and figure out some new jigs. I think fewer people will want such a specialized hammer so I have only made four. There are also two prototypes that are a bit rough and have odd store bought handles.

Since the small pick will probably wear out if used for cleaning, I am also promoting the use of cleaning tools by working on an elastic tool tether with magnetic coupler. The tether is 1/2" tubular webbing with an elastic cord inside. I haven't quite got that one ready for sharing yet. But there is a first look in the video above.